What are Buiders' Disputes?
Builders' disputes can be one of the most traumatic experiences of your life since they frequently involve massive sums of money and disturb your house as well. Due to the nature of construction projects, there are many parties and subcontractors involved to cover multiple aspects of the project, if not managed properly this could delay the project and eventually lead to a conflict.
Why do Builders' Disputes occur?
There are five most common causes of Builders' disputes:
Errors in contract while drafting
Difficult site conditions
Failure to comply with obligations
Improper project management
Claims errors
Common Types of Builders Disputes
A Construction project is very complex, and things can go wrong in many ways. Some of the common disputes are given below:
Change in the date of delivery
Project Delays
Design mistakes and design changes
Failing to achieve Goals
Materials' quality
Complexity of projects

How to Handle Builders' Disputes?
Prepare your Case.
Compile all of your documents and data in one place. Create a timeline of the significant events that occurred during the project, like the date of first contact, the quotation, the date of commencement, etc. Capture the photos of the project and take photos of the place before the work started. Write down thoroughly about the problems and disputes.
Be Aware of your Rights:
Normally, a contract is drafted and signed by the parties before commencing the works. You should read it thoroughly and understand what are your rights and obligations according to the contract. Law advises the builder to carry out the work with care and skill. It also instructs the builder to complete the targets on the dates given in the contract. After getting a grasp of the conditions of the contract, you can easily find out who is responsible for the dispute and how to handle it.
Communication with the Builder
It is a good idea to talk to the builder before the involvement of third parties. You can tell them where they have made a mistake or failed to uphold the contract, and you can also quote a relative condition of the contract. If the contractor is reluctant to fix the problem and pay any compensation, you can move on to other procedures like an arbitration service or a court.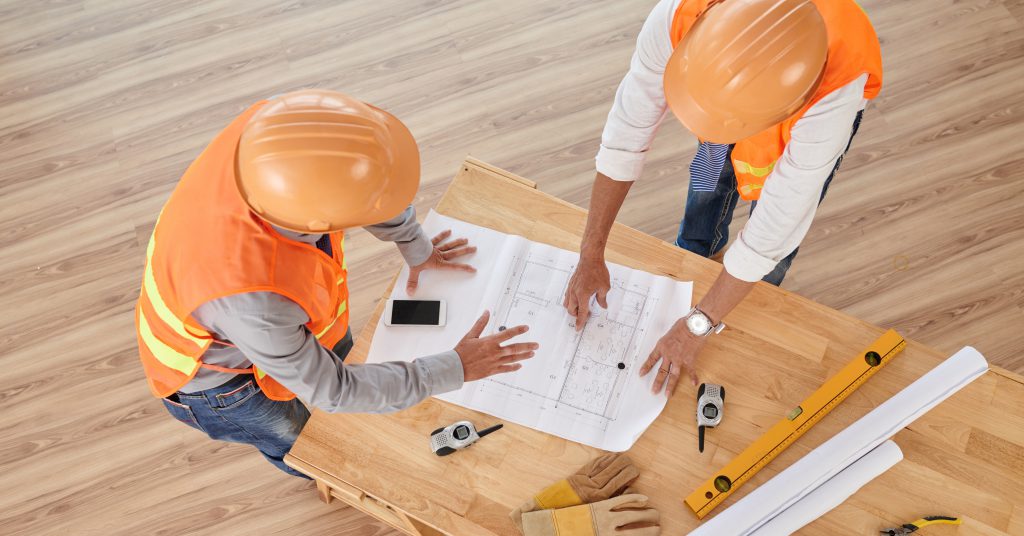 File a Complaint at the Company
If the communication hasn't worked out, you can file a complaint formally to the company. You can provide all the data and documents to show that the builder has breached the contract. This procedure will more likely resolve the problem, or at least they will start a negotiation.
Alternative Dispute Resolution Scheme
If the company comes to terms with you on using an ADR scheme, you need to know that three different types of ADR schemes: Conciliation and Mediation Services: They urge an acceptable resolution between you and the builder by discussing the situation. Any one of you or the builder can arrange them. They are voluntary and impartial as well. Adjudication and arbitration: This entails having a third-party expert examine written documentation provided by parties. In most cases, the arbiter's judgement is definitive and you won't be able to appeal in the court after that. Arbitration services are usually paid for. Ombudsman services: These are free services for consumers, but not for traders. Their decision is also legally binding, but only for the builder. If you are not satisfied with their decision, you can go to court.
Try to Recover the Costs
If the builder refuses to use an ADR, you can try to recover your cost if you have paid the bills by credit or debit card. Under section 75 of the Consumer Credit Act. If a job that costs between £100 and £30,000 goes wrong, the credit card company will be liable jointly with the consumer. But there is a time limit of 120 days from realising the issue and making a claim. In the case of a debit or other prepaid card, or if the cost is outside of the limits set by section 75, you can make a chargeback claim. This procedure also has a time limit of 120 days from realising the issue and making a claim.
Try a Small Claim Court
Small claims are uncomplicated cases without considerable financial stakes or intricate problems. Small claim court is a simple and swift way to settle disputes. Small claims often never exceed £10,000. If you receive subpar service, you can file a claim in small claims court. In small courts, a hearing is usually informal, and you may proceed without a lawyer. But it is recommended to engage a competent lawyer. Remember to use this as your final resort because it may be simple, but a long procedure can cost you a considerable amount of money.