In this fast-moving world, some things are becoming rare with time, and space is one of them. However, countless innovative ideas have helped households conserve space and make the most out of what they have. Many households carry out loft conversions, house extensions, and basement construction to increase their living area. Loft conversions require internal access, which is in the form of staircases. Depending on the space you have and the interior layout of your home, you have several staircase choices including straight, quarter turn, winder, half turn, curved, spiral, or a simple straight ladder. However, the spiral staircase stands out among all these when space conservation is your primary concern, but even if you weren't, the benefits of a spiral staircase outnumber those of other types.
How Does a Spiral Staircase Save Space?
A half-turn or a quarter-turn staircase will cover a lot of space. Depending on your internal area, you may not even be able to build any of these without expanding your home. A straight staircase may take less space, but it has to be placed or constructed at a specific angle, which takes up valuable space. A spiral or helical staircase, on the other hand, is installed straight. It spirals upwards in a straight line, and you don't need to install it at any angle. This implies that the only space a spiral staircase will take will be as wide as the staircase itself.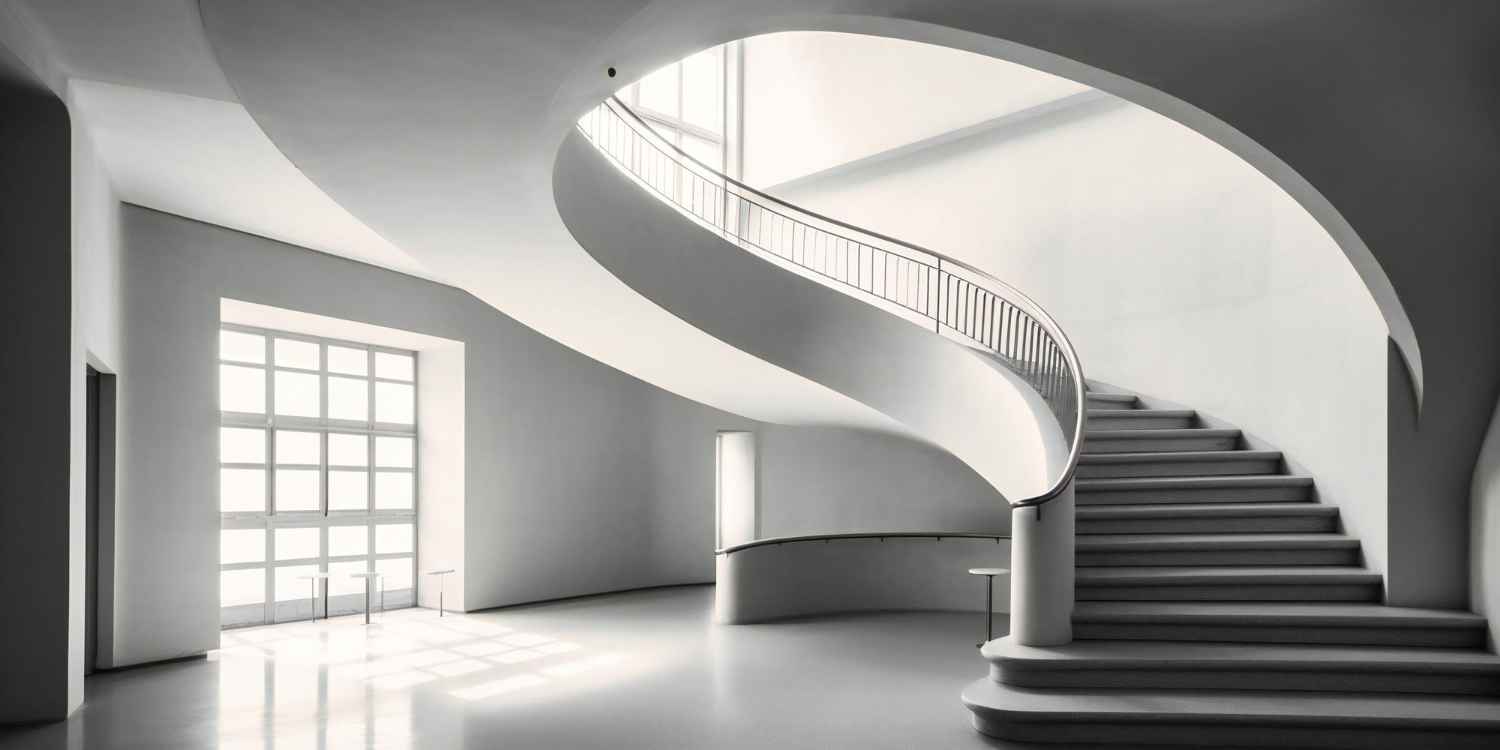 Spiral Staircases Add Character to Your Home
A spiral staircase can enhance the aesthetics of your home. They can be constructed from various materials and different types of finishes. There are numerous designs, including standard and highly customizable ones. Some of these are mentioned below.
The simplest design consists of steps in the shape of a wedge. These are anchored on any suitable wall nearby, with the other end supported by a pillar. Masonry materials can be used to support this system to provide a solid anchoring system for these stairs.
Spiral Staircase Minus Perimeter Walls
This spiral staircase saves even more space than the basic design. These don't require any perimeter wall or support system for anchoring. They are common in residential properties because they take up very little space. Their entire support comes from the way they have been engineered. A central support column which is straight and has a solid base to ensure stability. The steps are attached to the column but do not require any perimeter wall for anchorage. The overall structure of this design is solid and safe for everyday use. It is often constructed from metals such as iron or steel.
This is a custom design which has found its way to becoming a standard. It is highly technical and requires special skills to build. The unique design makes it highly attractive for domestic and commercial installations. The design includes a spiral string which has steps embedded firmly into its structure. The spiral string is supported by a carrying rail. The resulting design is highly aesthetic.
This design includes a solid support column and a steel spiral. The support column is often in the form of a thick metal pipe that withstands the entire weight of the structure. Steel railings are installed at the end, providing sufficient support, making this design ideal for families with children.
Apart from the above standard designs, a spiral staircase can have any design that you have in your mind. Another factor that makes spiral staircases adaptable and versatile is that they can be constructed from several different materials or even a combination of two or more. Masonry materials such as bricks and concrete can build highly aesthetic spiral staircases, and wooden and metallic spiral staircases are no less than masonry materials. Metallic spiral staircases can be painted in any colour you want. Wooden spiral staircases can be made in natural wood finishes or painted to match your preferences. The versatility of the spiral staircases makes them an excellent choice for households that want to save space while creating a highly aesthetic decor.
Provides Access to Lofts and Basements
Accessibility is a common problem in homes which have little space to spare. Whether you want easy access to your loft or your basement, spiral staircases provide great utility without consuming a lot of space. Compared to traditional stairs, they can fit into incredibly tight spaces. They can be installed at various locations without any limitations.
Low Cost
Spiral staircases do not have a very high cost. The cost depends on the type of material you choose, the design, and the size. Some varieties, such as steel or wooden spiral case, may not require any groundwork, while masonry staircases may. They are easy to install, and many of them can be easily disassembled. Some are even available in the form of kits which can be assembled, disassembled, and installed at another location. They will cost much less than other staircases, regardless of which type you choose. Other cost benefits should also be taken into consideration. Suppose you are considering a loft extension or a basement construction, and you feel discouraged because there needs to be more space for traditional staircases. In that case, a spiral staircase will solve the problem and let you take advantage of a loft conversion or basement construction.
Easy to Clean
Spiral staircases do not require any advanced maintenance. You should know how to care for staircases depending on their material construction. Wiping them once in a while will be sufficient. Many over-the-counter sprays are available for cleaning metallic and wooden surfaces, which you can easily get from your local hardware store.
Safety Tips
Spiral staircases are entirely safe but many people get scared of them. Although you do not need to get over cautious about them as they are just like any other staircase, if you still feel that you need to be careful, then the best way is to get your spiral staircase inspected by professionals, preferably the same people who installed them. A professional will carry out some or all of the below activities to ensure that your staircase is safe.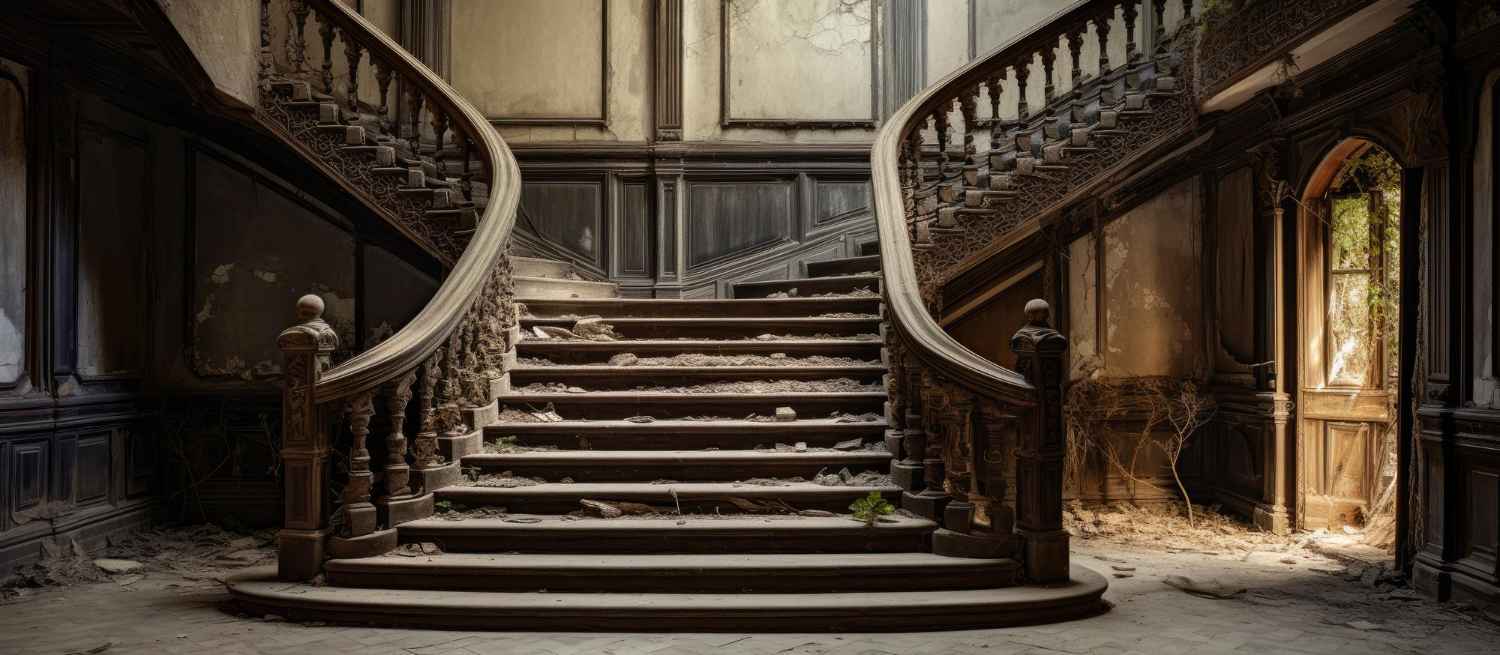 Inspection of Fixtures
A professional inspection should include checking all screws, bolts, and Nuts. You can check these and tighten them if you have the basic knowledge, but we recommend not to try loosening them or making any adjustments. A professional inspection once a year should be sufficient to save you the hassle.
Compression Chamber
Some staircase types have a compression chamber installed at the top part. A professional fitter will inspect it and tighten it if required. The chamber should not budge when someone uses the stairs. If you see any such issue, you should contact a professional right away. Many professionals recommend inspecting the chamber a few months after the installation, followed by an inspection once every year.
Inspection of Structural Items
An inspection should also include detailed checking of structural items including railing, balustrades, staircase landings, etc. These items should not rattle or move considerably. If you witness any such movement, call a professional or retighten yourself if you can. Railings and balustrades are necessary for supporting your body when you climb stairs. If they are loose, they can cause an accident. However, all of these facts present no threat to people as they are highly uncommon. A regular inspection and looking after your spiral staircase shall be enough to identify any severe issues. Spiral staircases have multiple benefits, and their risk might be lower than other staircases.