A home extension is a bulk package with a one-time investment bringing aesthetics, value, comfortability and usage versatility to your home. Having a new space, you can either have a new master bedroom or open your home-based office. Briefly, a home extension is a blessing in numerous aspects.
However, this is not easy, and you can wind up in days. It demands planning, budgeting, and legal permissions to make your home extension a true masterpiece.
In this blog, we will go through its construction process and look into the details of some very important questions that you may ask yourself and having answers to those questions can make your whole process utterly streamlined.
Process of a Home Extension
The process of building a home extension spans the following steps:
Surveying: Having a survey is the first and prime process of building a home extension. It enables you to have accurate drawings of your home where it stands now. A manual survey takes 4-5 hours, whereas a laser survey takes around 45 minutes and offers greater accuracy.
Design: Designing is the second step in this process and comprises initial conversation, drawings and revision. This step elongates up to a month.
Planning: Whether you have to opt for traditional planning or permitted development rights, the process takes 8-10 weeks as local authorities review your application.
Building Regulations: No doubt, whatever you have to build must be legal so that you may not face any issues in the future. Complying with the building regulations ensures that your space stands equal to legal standards and can utilised for error-free construction.
Having legal compliance also eases the tendering process and helps you get a reasonable quote for your home extension. Fulfilling the building regulations takes 4- 8 weeks.
Tender Process: Tendering is nothing but simply a fancy way of saying that you need a contractor to do the task. To find a good contractor, ask your friends and family and at least have 2-3 quotes. Generally, the tendering process takes 2 – 4 weeks.
Building Process: Now you have gone through all the preliminary steps, it's time to build your house. Laying the foundation, building walls, roofing, interior designing, and final finishing takes almost 2 – 4 months.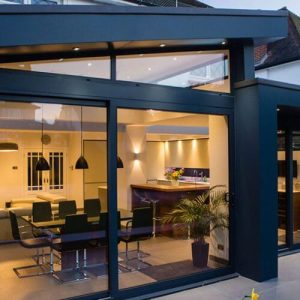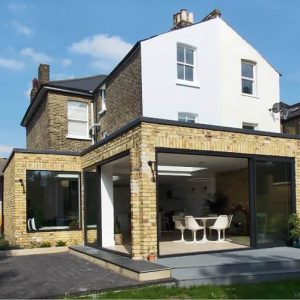 Answers to Important Questions
Have you managed a suitable budget for your home extension?
Many steps in this process demand spending amounts like measured surveys, building regulation fees, architecture fees, stamp duty and land tax, warranties, external works, etc. You have to consider all these phases.
Consulting with your architect can help you make a feasible budget as they are specialists and can help you save money and build your project as per your choice.
Do you have permitted development rights?
Permitted development rights allow you to expand your hectic without the hectic process of planning permission. Under permitted development, you can build
Annexe
Garage conversion
Side extension
New additional storey
Loft conversion
Rear extension
Two-storey extension
However, remember that constructions under permitted development rights are subjected to some limitations. Like if you live in a flat, maisonette, listed building or conservation area, your rights will be limited.
Is a home extension beneficial for your home?
Whether you sell or not, adding a home extension surely adds much value to your home. These perks include more liveable space, greater looks and more potential value. However, the added value intensity depends on the work quality.
Are you clear from building regulations authority?
Complying with the building regulations saves you from legal penalties and ensures that your home is safe from all kinds of probable risks. Building regulations cover:
Hygiene
Combustion appliances and fuel storage systems
Ventilation
Protection from falling, collision, and impact
Toxic substances
Conservation of power and fuel
Electrical safety in dwellings
Drainage and waste disposal
Access to and use of buildings
Site preparation and resistance to contaminants and moisture
Sound
Structure
Fire Safety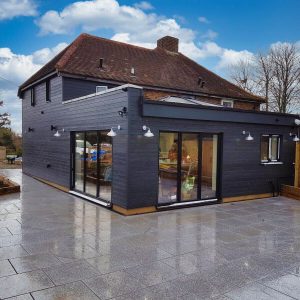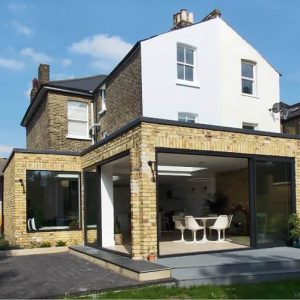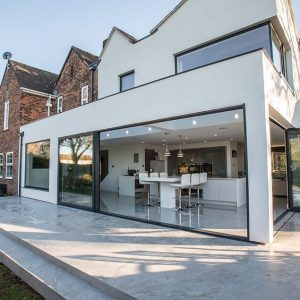 How is your behaviour with your neighbours?
If you have an attached or semi-detached house and want to expand it, your neighbours can play a big role in your construction project. When you plan to extend your home from 3-6 metres, you will have to seek their permission at least two months before the project starts.
First of all, you will send a party wall notice, which is permission to extend the shared wall. If your neighbours are not willing, you will pay a party wall award to your neighbours. Also, remember that it is you who will bear all the costs.
Some Common Mistakes Regarding Home Extensions
Below are some of the common mistakes that people usually commit while building their projects:
Be Sure About the Exact Usage: Home extension is not just bearing much hassle without any planning. Be careful and well-planned about the right usage of the home extension so that you can benefit from it in the best possible manner.
Don't Neglect Storage Space: Commonly, your space is clear from the clutter initially, but with time, things amass little by little and ultimately make a creepy situation. Therefore, hunt down every square inch of storage place with your architect to better use this extension.
Ensure the New Space "Feels": It may seem trivial to consider how the final finished room will look alike. Discuss it with your contractors to have an about the final look. The height of the ceiling, the colour of the paint, the colour and design of the cabins, spaciousness, etc., are the parameters that will affect the ultimate view of your extension. Select the combination that makes a seamless blend with your home.
Let Natural Light Come in Properly: Another important point to consider is the amount of light entering your home. Having proper light saves your energy and gives you an inner fresh environment. You can consult with your contractors to have a well-lighted interior.
Home extension demands a complete budget, planning, regulations, and design to make your extension an enjoyable corner of your property. At MCA Design, we are professionally experienced contractors who help you build your extensions per your needs and preferences. Hire our experts and let us build your dream home.