Whenever families are faced with a space shortage, they have several options to choose from. They can move to a bigger home, carry out a house extension, or go for a loft conversion. The last of these is the most affordable and convenient option for homeowners. Loft conversions can range from something as simple as roof light conversion to more complicated yet highly aesthetic conversions such as Mansard. Regardless of the type of loft conversion, there are certain guidelines, standards, and regulations that these projects have to meet. These include planning permission and building regulations.
What is Meant by Planning Permission?
Many construction projects, such as loft conversions, require approval from the local council, also called planning permission. The purpose is to protect the rights of neighbours and the environment, including aesthetics. Not all types of loft conversions require approval from the local council, but for those which do, property owners have to submit the loft plan, including technical drawings specifying all the details and measurements. If the planned conversion falls within the "permitted development" or PD Rights of the property owner, no planning permission is required. However, conversions which do not fit this criterion need to be approved by the local council.
What is Meant by Permitted Development Rights?
PD rights are the fundamental rights of homeowners pertaining to construction projects such as house extensions and loft conversions. You don't need planning permission if the planned construction falls within these rights. PD rights are applicable in the case of garden sheds, garages, changes in the purpose of a property, loft conversions, house extensions, and others. The rights cover aspects such as raw materials, location, height, and size of these structures. It is important to note that PD rights do not apply to conservation areas and listed buildings. Any loft conversion in these areas will require planning permission. Although many PD rights are common across the United Kingdom, they vary from council to council. Therefore, property developers and homeowners need to be familiar with their respective PD rights.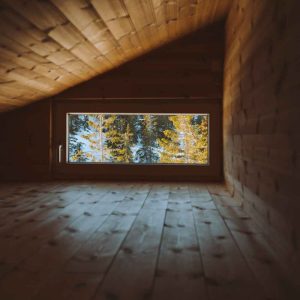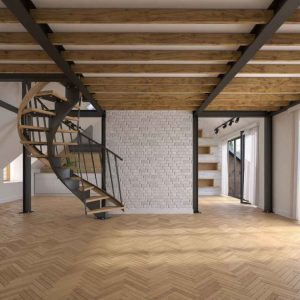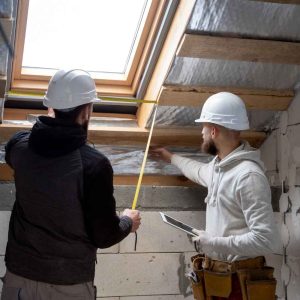 What Are the Different Types of Loft Conversions?
In the United Kingdom, the four most common types of loft conversions are:
Rooflight conversions
Dormer conversions
Hip-to-gable conversions
Mansard conversions
Some of these conversions, like rooflight, usually do not need planning permission. Some conversions, such as a dormer, have several variants, some requiring planning permission while others do not. For every type of loft conversion, there are specific criteria, complying with which eliminates the requirement for planning permission.
Do Rooflight Conversions Require Planning Permission?
Rooflight conversions are the simplest loft conversions and, in most cases, do not require planning permission. However, that depends on whether you comply with certain conditions. For example, roof light installation should not significantly alter or extend the roof space. They must be installed on the rear slope. The maximum allowed projection of roof lights is 150 mm. The material must be similar to your existing roof material. It should also be noted that listed buildings or properties within a conservation area will require planning permission even for rooflight loft conversion.
Do Dormer Conversions Require Planning Permission?
Whether a dormer conversion can be carried out without planning permission depends on several factors, such as the type of dormer conversion, size, property location, and local regulations. Usually, dormer conversions cannot be carried out without planning permission. If your dormer extends beyond the roof slope that faces the highway, you'll need planning permission. If the highest part of your dormer is not lower than the highest part of your roof, you'll need planning permission. There are other conditions that need to be met if you want your dormer extension to fall within your PD rights. Some larger dormer loft conversions may require "prior approval" from the local planning authority even if they fall under PDR. This involves notifying the authorities and obtaining their approval for specific aspects of the conversion, such as the impact on neighbours and the local area.
Do Hip-to-Gable Conversions Fall Within PD Rights?
You may not require planning permission for hip-to-gable conversions if it falls within your PD rights. Some of these requirements are as follows:
The additional space of your planned hip-to-gable conversion does not exceed the PD allowance. This is measured in cubic meters and varies with the property type (detached/semi-detached, etc.)
The gable end's height does not exceed the allowable limit.
The materials of the extensions do not differ significantly from the existing roof.
Side-facing windows on the gable end will be non-opening and obscurely glazed.
You will need planning permission if your home is within a conservation area or a listed building. As with any development, verifying whether your proposed hip-to-gable loft conversion meets your area's specific criteria for Permitted Development is essential. Consultation with the local planning authority or seeking advice from professionals (such as architects or planning consultants) is recommended to ensure that your conversion complies with all relevant regulations and requirements.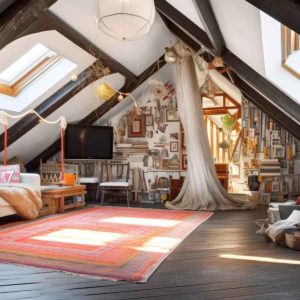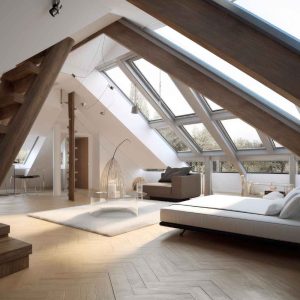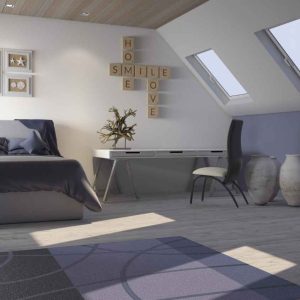 Mansard Conversions and Planning Permission
Mansard conversions will always require planning permission because they involve considerable alterations. The external appearance of your home changes entirely and may involve the addition of several windows. The party walls may have to be raised, which requires planning permission. These conversions involve substantial changes to the roof structure, which can significantly affect the character and appearance of the property. Planning authorities also evaluate the potential impact of the development on neighbouring properties, including issues such as overshadowing, loss of privacy, and visual amenities. It's important to note that while a mansard loft conversion typically requires planning permission, each case is unique, and regulations can vary based on your specific location and circumstances.
What is Included in the Cost of Planning Permission?
The cost of planning permission depends on various factors and comprises several parts. First, you must pay an application fee when submitting your loft conversion plan to the local council. The application fee is calculated while considering the scale and type of the conversion. The complexity of the conversion is a significant contributing factor to your fee. You must pay a resubmission fee if your application is rejected and you resubmit your plan. Other associated costs include the consultant/architect fee, who will prepare your technical drawings and plan for submission to the council. You may be asked to provide site surveys and other reports, which will all have a fee. It is a good idea to check all the applicable fees with your local council before submitting any plan.
How Much Time Does Planning Permission Take?
The local council usually takes between 8 to 13 weeks to respond to a loft conversion application, depending on the complexity of the conversion. If your planning application is granted, it may be subject to conditions you must fulfil before starting the development. Alternatively, you may need to amend your proposal based on the local planning authority's feedback, which can extend the timeline.
If your application is refused, you can appeal the decision to the Planning Inspectorate. The appeal process can add several months to the timeline. If you choose to resubmit an amended application, this will also extend the process. If planning permission is granted, it will typically have a validity period. In most cases, planning permission lasts three years from the decision date.
What Are Building Regulations?
Planning permission may or may not be required for all loft conversions, but all loft conversions need to comply with building regulations. These are designed to protect the occupants of the building, ensure fire safety, and promote energy efficiency. They cover various aspects of the conversion process, from structural integrity to insulation, ventilation, fire safety, and more. Some of the aspects of these regulations include:
1. Structural Stability
2. Fire Safety
3. Escape Routes
4. Headroom and Access
5. Insulation
6. Ventilation
7. Sound Insulation
8. Electrical Safety
9. Plumbing and Drainage
10. Windows and Glazing
11. Party Wall Act
It's important to note that compliance with building regulations is essential to obtain a Completion Certificate from the local building control authority. This certificate confirms that the loft conversion has been carried out in accordance with the regulations and is considered safe and habitable.