An interior architect is a professional who specialises in designing and creating functional and aesthetically pleasing interior spaces. They collaborate closely with clients to comprehend their needs and preferences and then develop design concepts and plans accordingly. Interior architects consider various factors such as space utilisation, lighting, materials, colours, and furnishings to create an interior environment that meets the client's practical and visual requirements. They may work on various projects, including residential homes, restaurants, offices, retail spaces, etc. In addition to the artistic aspect of interior design, interior architects must have a solid understanding of building codes, safety regulations, and construction processes to ensure their designs are feasible and compliant.
What Are the Differences Between Interior Architects and Interior Designers?
While the terms "interior architect" and "interior designer" are sometimes used interchangeably, there are some notable differences between the two roles. Here are a few distinctions:
Education and Training: Interior architects typically have a formal education in architecture, which involves a comprehensive understanding of building structures, codes, and regulations. They often hold a degree in architecture and may be licensed or registered architects. Interior designers, on the other hand, may have a degree in interior design or a related field, focusing more on interior spaces' aesthetics, functionality, and arrangement.
Scope of Work: Interior architects generally have a broader scope of work that encompasses a space's structural and interior elements. They are involved in designing and modifying the layout of walls, ceilings, floors, and other architectural features, while considering factors such as lighting, acoustics, and safety. Interior designers primarily focus on the decorative and furnishing aspects of a space, selecting colours, textures, furniture, fabrics, and accessories to create a visually appealing and cohesive environment.
Technical Knowledge: Due to their architectural background, interior architects have a deeper understanding of construction methods, building systems, and architectural detailing. They have the knowledge to collaborate with architects and engineers, ensuring their designs align with structural requirements and building codes. Although skilled in space planning and material selection, interior designers typically possess different technical expertise than interior architects.
Professional Licensing: In some regions, interior architects must be licensed or registered to practice architecture. This involves completing specific supervised work hours, passing an examination, and fulfilling other regulatory requirements. Interior designers may also pursue certifications, such as becoming a Certified Interior Designer (CID) or obtaining membership in professional organisations, but they are typically subject to different licensing regulations than architects.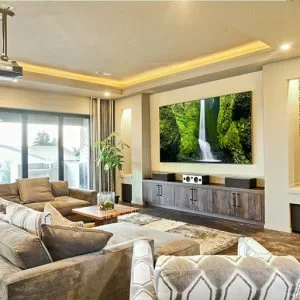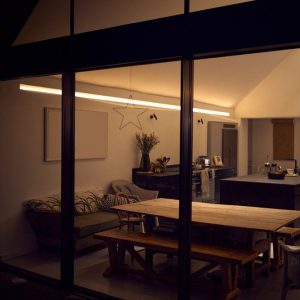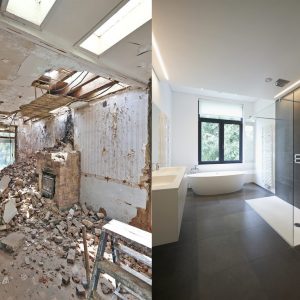 What Services Does an Interior Architect Provide?
Interior architects provide a range of services to clients, which may include:
Space Planning
Concept Development
Architectural Elements
Material and Finishes Selection
Lighting Design
Furniture and Fixture Specification
These services may vary depending on the specific project, client requirements, and the scope of work agreed upon with the interior architect.
Space Planning by Interior Architects
Interior architects begin by understanding the requirements and goals of the client. They conduct interviews and consultations to gather information about the functions and activities that will take place in the space, the number of occupants, any specific equipment or furniture needs, and any special considerations. They analyse the existing space or the architectural plans if it's a new construction or renovation project. They consider the size and shape of the space, the location of windows, doors, and structural elements, and any constraints or opportunities the site presents. Interior architects also consider the space's potential for future changes and adaptability. They consider modular or flexible furniture systems, movable partitions, or other strategies allowing reconfiguration and accommodating future growth or evolving needs. They often create visual representations of the space plans, including 2D drawings or digital models, to help clients visualise the proposed layout and understand how the space will be organised.
Concept Development by Interior Architects
It is essential that interior architects thoroughly understand the client's needs, preferences, and project goals. They research to gather inspiration and ideas related to the project. They explore various sources such as architectural and design magazines, online platforms, visits to trade shows, and trend analysis. Based on the gathered information and research, interior architects develop design concepts. They brainstorm and generate multiple ideas and approaches that align with the client's goals. These ideas may encompass various aspects such as colour schemes, materials, furniture styles, lighting concepts, and overall spatial arrangement. They often create mood or concept boards to represent their design ideas visually. These boards incorporate images, textures, colours, and other visual elements that convey the intended aesthetic and atmosphere of the space. They refine and narrow down the design concepts into themes that capture the essence of the envisioned space and provide a cohesive design direction.
Integration of Architectural Elements by Interior Architects
Integration of architectural elements is a significant aspect of the work performed by interior architects. They must examine the existing architectural elements of a space or review architectural plans if it's a new construction or renovation project. They analyse the structural components such as walls, ceilings, columns, and beams to understand their layout, load-bearing capacity, and any limitations or opportunities they present. Experts strive to achieve a harmonious integration between architectural elements and interior design. They consider the architectural style and features of the building and seek to complement and enhance them through their design choices. Interior architects often customise architectural elements to suit the space's specific needs and design intent. They may design bespoke wall treatments, decorative mouldings, built-in shelving, or unique ceiling designs to add character and uniqueness to the interior environment. They also ensure that integrating architectural elements adheres to safety regulations and building codes. They consider factors such as fire safety, accessibility requirements, and structural stability when working with architectural elements. This ensures that the design is compliant with relevant standards and regulations.
Material and Finishes Selection by Interior Architects
Interior architects work alongside clients and other team members to select materials and finishes that align with the client's vision. They consider the space's functional requirements when choosing materials and finishes. They consider factors such as durability, maintenance, ease of cleaning, and resistance to wear and tear. For example, they may select materials suitable for high-traffic areas or withstand specific environmental conditions. They also ensure that the chosen materials and finishes create a cohesive and harmonious design aesthetic. Interior architects increasingly prioritise sustainable design practices. They consider eco-friendly materials and finishes with low environmental impact, such as recycled or recyclable materials, renewable resources, and products with low VOC (Volatile Organic Compounds) emissions. They may also opt for materials that contribute to energy efficiency, such as insulation or reflective surfaces.
Lighting Design by Interior Architects
Interior architects analyse the functional requirements of the space to determine the specific lighting needs. They consider the activities and functions that will take place in each area and the level of lighting required for optimal visibility and task performance. This analysis helps determine light fixtures' type, quantity, and placement. They may also assess the availability of natural light in the space and strategise how to maximise its use. They consider the placement and size of windows, skylights, and other openings to optimise daylight penetration. Based on the functional requirements and design concept, interior architects select appropriate artificial lighting fixtures. They consider various factors, such as the type of lighting (ambient, task, accent), the desired intensity and colour temperature of light, energy efficiency, and lighting controls. They may choose from recessed lights, pendant lights, track lighting, wall sconces, or decorative fixtures.
Interior architects use lighting to create visual interest and enhance the overall aesthetic. They consider techniques such as uplighting, downlighting, wall washing, or accent lighting to highlight architectural features, artwork, or focal points. They may also use lighting to create a sense of depth, drama, or ambience within the space.
Furniture and Fixture Specification by Interior Architects
Interior architects guide the selection of suitable furniture and fixtures. They will consider the space planning and layout when specifying furniture and fixtures. They analyse the dimensions and configuration of the space to determine the appropriate size and quantity of furniture pieces. They prioritise the functionality and ergonomics of furniture and fixtures. They consider the space's intended use and the occupants' comfort and usability. They select furniture that supports the activities and functions within the space, such as desks and chairs for work areas or seating arrangements for lounge areas.
By carefully specifying furniture and fixtures, interior architects create functional, visually appealing, and cohesive interior environments that meet the client's needs and align with the overall design concept. The selection of appropriate furniture and fixtures contributes to the space's comfort, usability, and aesthetic experience.